You can and should Trade or Invest when Market Conditions are bad, but you have to have the right strategies in place! If Market Conditions are Bad, YP Investors uses the following strategies to maintain your finances, prevent devastating losses, and increase investments as stock prices fall. (Tip: You can see the Current Market Conditions on the Member Home or the Stock Selector pages.)
When Market Conditions are Bad, the market is bearish which means the majority of stock prices are dropping. A successful investor should take action whenever the market conditions change, but especially now when they are bad. Below are YP Investors strategies for each scenario described:
If you own Stocks what can you do?
You should start selling out of stocks you own by setting a "Stop Limit" or "Stop Loss" when the stock hits a sell signal or violates the positive trend line. (Learn about trend lines and buy and sell signals in the Point and Figure Charting Tutorial Video)
This way you can let the stocks you own ride out and continue to gain until they themselves turn bad. Remember the Market Condition is for the whole Market and not every single stock will fall drastically if it is Bad. You obviously want to hold on to a stock that will continue to rise even in bad market conditions.
Selling at a sell signal or positive trend line violation (whichever it hits first) can help you sell the stock before it drastically drops in price. (Protect your account and any gains you made!)
Selling out of stocks you own immediately when the Market switches to Bad is a very conservative approach, but it is not the most intelligent. You are a YP Investor-Use the YP Tools to set your limits and put yourself ahead of the rest!
If you have a 401k or Company Retirement Plan what can you do?
Whether you have a 401K Company Plan or another type of Retirement Plan, you can and should take action when market conditions change, especially to Bad.
You should be able to change your investment option/strategy in any Retirement Plan that you have. What you want to do is check each investment plan option and keep the options that have all cash or US bonds. Now with the just the bond options you can select a couple of them or just narrow it down to one plan that has the best returns. You then change your current and future investments to this one or two plans that you narrowed it down to.
Moving to an all Cash/Bonds or a Bond heavy plan should allow you to preserve your investments and make a some interest while the Market Conditions remain Bad.
Remember you should be holding any Bonds/Bond ETFs for more than 6 months to get in on the interest payments. Sometimes just moving to Cash can be the best option.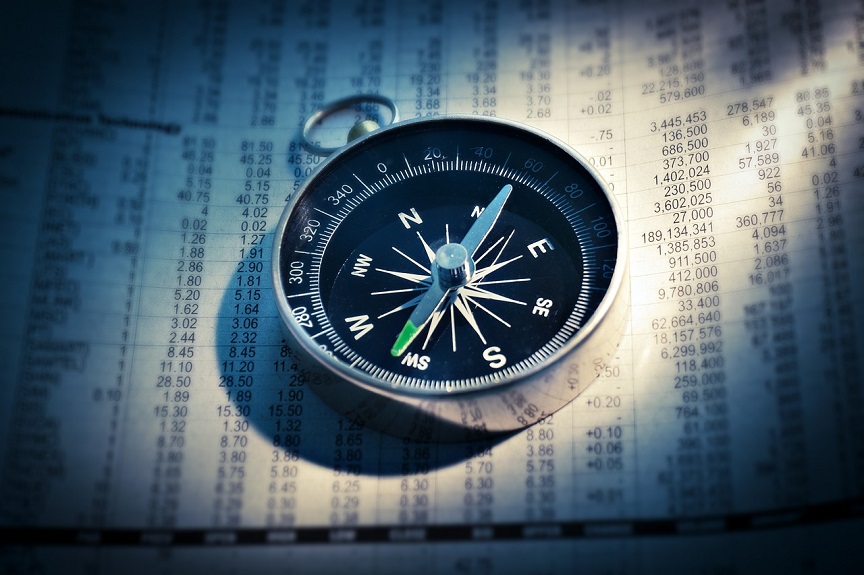 Is there a way to make money in Stocks when Market Conditions are Bad?
Of Course! There are many ways to make money when the market is bad, and one of these involves Stock Options. Stock options allow you to buy or sell contracts of stocks. One contract is equal to 100 shares of a particular stock. When you Buy a contract you don't need to own any of the stock itself, you are just buying the right to buy or sell 100 shares (1 contract) of that particular stock at a set particular price until the expiration date of the contract.
Let's focus on Buying contracts for now. You can either Buy a Call Contract or Buy a Put Contract. Buying a Call Contract means you will make money when the price of the stock is Greater than the strike price. Similarly, buying a Put Contract means you make money when the price of the stock is Less than the strike price.
When we have Bad Market conditions, we know that most stock prices should drop. In this case you would want to Buy a Put Contract. When you buy a put contract, you are banking on the price of the stock going down. The further the stock price falls from the Strike price then the more money you make.
Another way to use stock options is to Sell Call and Put Contracts. When selling a Call or Put you must own 100 shares per contract. In this case you make the premium paid to buy your Call or Put contract. When you Sell a Call Contract you are paid the premium and then if the stock price rises above the strike price you have to sell the 100 shares of your stock at the strike price, so you could potentially lose out on some gains but you were already paid a premium. On the other hand if the stock prices don't rise above the strike price then you get to keep the premium and your stocks. Similarly when you Sell a Put Contract you get paid a premium right away and you have to buy 100 shares of the stock at the strike price if the stock price drops below the strike price, but you don't need to buy them if the price of the stock remains above the strike price (you probably do not want to Sell a Put contract in a bad Market since prices are dropping and you could be forced to buy the stock at a much higher price than its actual value.)
When Market Conditions are Bad you can hedge your investments by Selling Calls on stocks you own (you have to own 100 shares per contract to Sell Calls/Puts). This way you will get paid a premium which can be enough to cover any losses from your stock price going down. You would only have to sell your stocks if the price of the stocks rose higher than the strike price and in that case you still make the premium, but have to sell your stocks for a cheaper price than the market stock price. If this does happen though remember that Market Conditions are Bad so selling your stocks could be a good thing in the long run.
YP Investors hopes the strategies discussed here will help you to take action and have an investing strategy when Market Conditions are Bad. Keep yourself a step ahead of the rest and continue to be part of the YP Community, good luck on your investments!